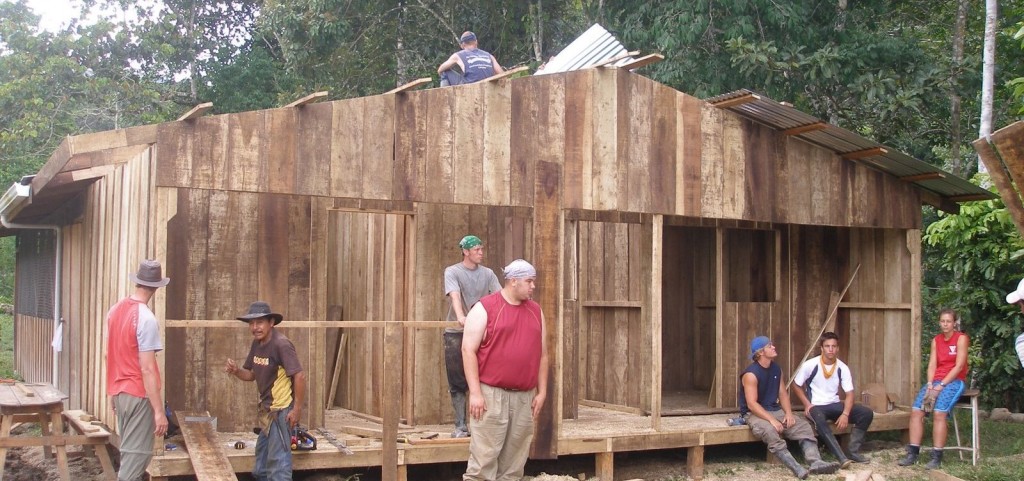 Is you church ready to help advance the Kingdom of our King among needy tribal peoples and villages in Latin America, India, Central Asia and Africa? If you are reading this you are probably a member of a church that is  has understood Micah 6:8 "He has shown you, O man, what is good; And what does the LORD require of you But to do justly, To love mercy, And to walk humbly with your God?"  DO JUSTICE, LOVE MERCY AND TO WALK HUMBLY WITH YOUR GOD!
GREEN EARTH DEVELOPMENT TEAMS is prepared to connect you with villages and tribes in different parts of the world where you get involved in helping people to help themselves. Some of our church partners have built bridges, school rooms in remote tribal villages in Costa Rica,  done clean water projects with appropriate technology and helped need  Coffee pickers from Central American Tribes with medical brigades.
Start today and help transform the world! Contact us  and find out more about how your church can begin to engage the neediest peoples around the world in a practical and long lasting way.
1001 Villages Connect
The "1001 Villages Connect" project is ready to connect churches like yours with  needy villages around the world.  This personal and fulfilling involvement in the needs of others offers your church the possibility of helping micro and ago-business development, village agribusiness cooperatives,  education in creation stewardship, clean water and medical  clinics and brigades. Our approach is a Biblically holistic approach that seeks to bring the multifaceted blessings of Abraham over all of life and thought.  To begin that transference we connect your church or a group of churches to a needy village and develop a plan with you to bring the transformative blessings of Abraham (long term spiritual, economic, environmental and socially transformative blessing) to that village.
Learn more
More info goes here

…